FEASE



SERVICE DESIGN (UI/UX) • 2022


FEASE
FEASE is an API software that facilitates the dining processes to be more efficient and accommodating, allowing people with dietary restrictions to dine with ease.
UNDERSTANDING


people with dietary restrictions
USER PERSONAS
The process of making
SPECIAL ORDERS
are

TEDIOUS
for mall eateries.

︎︎︎

Menus often lacked transparency and do not state certain ingredients in dishes which could be dangerous for people with dietary restrictions.

︎︎︎

Most often there are lots of miscommunication presented with servers and kitchen staff when specifying dietary needs in dishes.

SERVICE BLUEPRINT
STAKEHOLDERS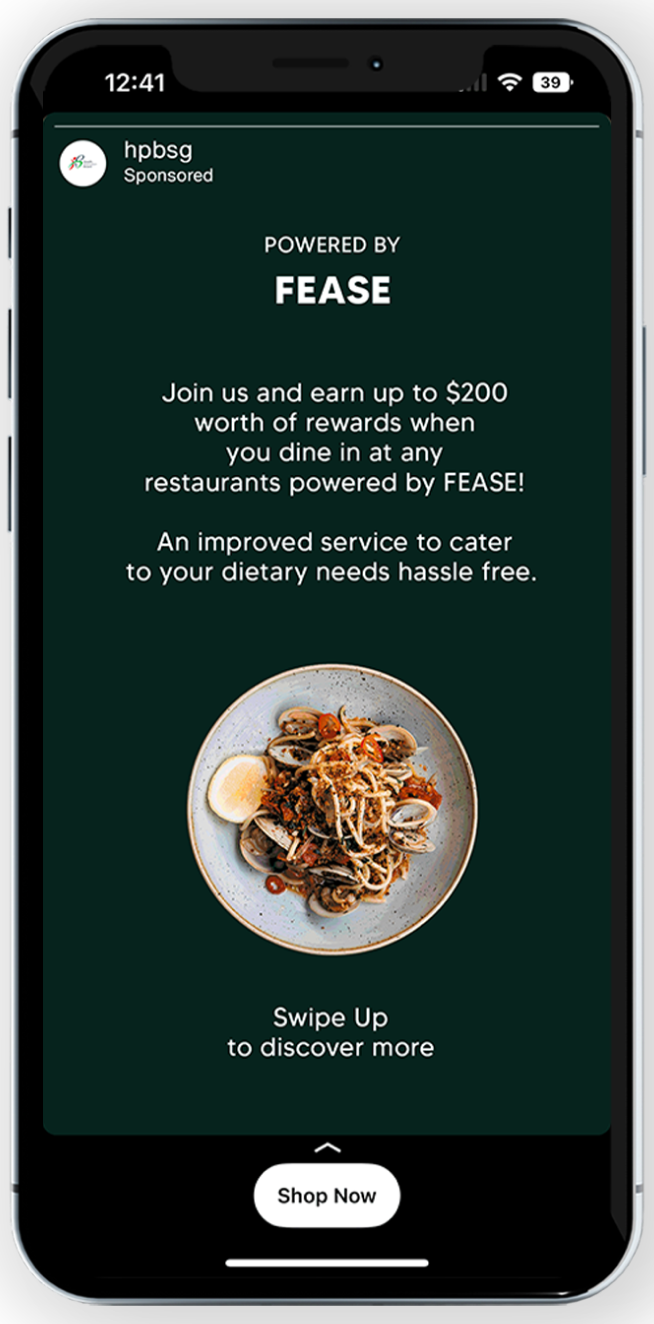 Promotes our service on digital platforms such as Instagram ads.
Supports our service with certified dieticians who could assist users with their different dietary needs.
USER INTERFACES
CUSTOMER INTERFACE
Key Features:
Dietary Personalisation
Ingredient List + Nutritional Facts
Dietitian Chatbot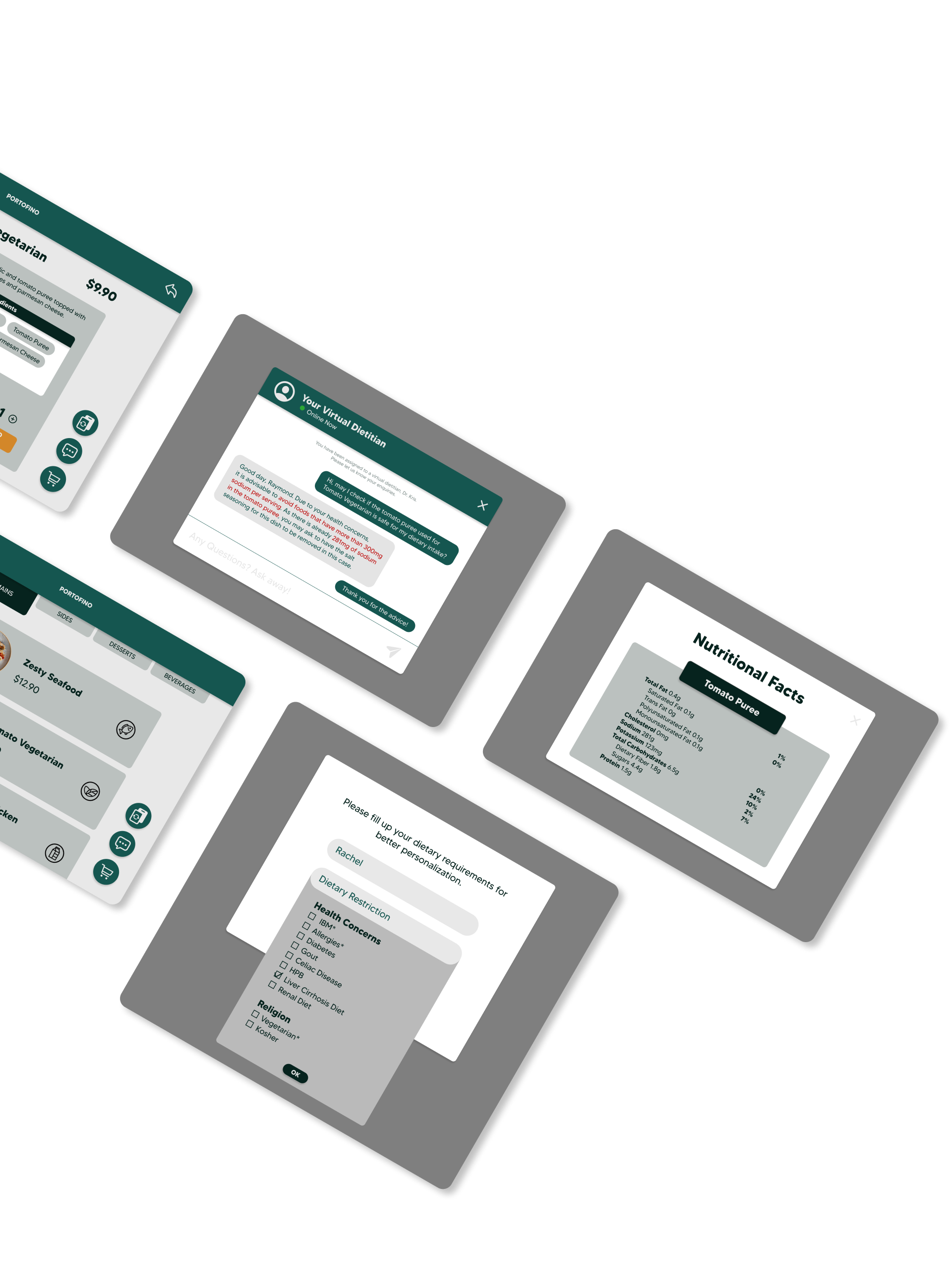 SERVER INTERFACE

Key Features:
Special Orders Specification
Streaks Incentive

KITCHEN INTERFACE

Key Features:
Special Order Checklist
Dietary Notes
VIEW PRESENTATION
HERE
FEASE
---
---