DON'T LOSE YOUR RICE BOWL
AR MARKETING CAMPAIGN • 2021
DON'T LOSE YOUR RICE BOWL
Don't Lose Your Rice Bowl is an augmented reality campaign that demonstrates how with the proper guidelines in place, we can set controls and boundaries for Super Intelligence to coexist with humans.

BRANDING
The acronym ASI stands for Artificial Super Intelligence.
EDM MARKETING
To target Startups, EDM (Electronic Direct Mail marketing) was used as an approach. A campaign poster was attached where they could scan to see the augmented reality of their ideal workplace after the proper ethical guidelines have been implemented into their AI system.
AR CAMPAIGN
When users scan the poster using the Artivive App, they can see the augmented reality of the office. Showing the 7 illustrated guidelines and how they would positively impact the workplace if appropriately implemented.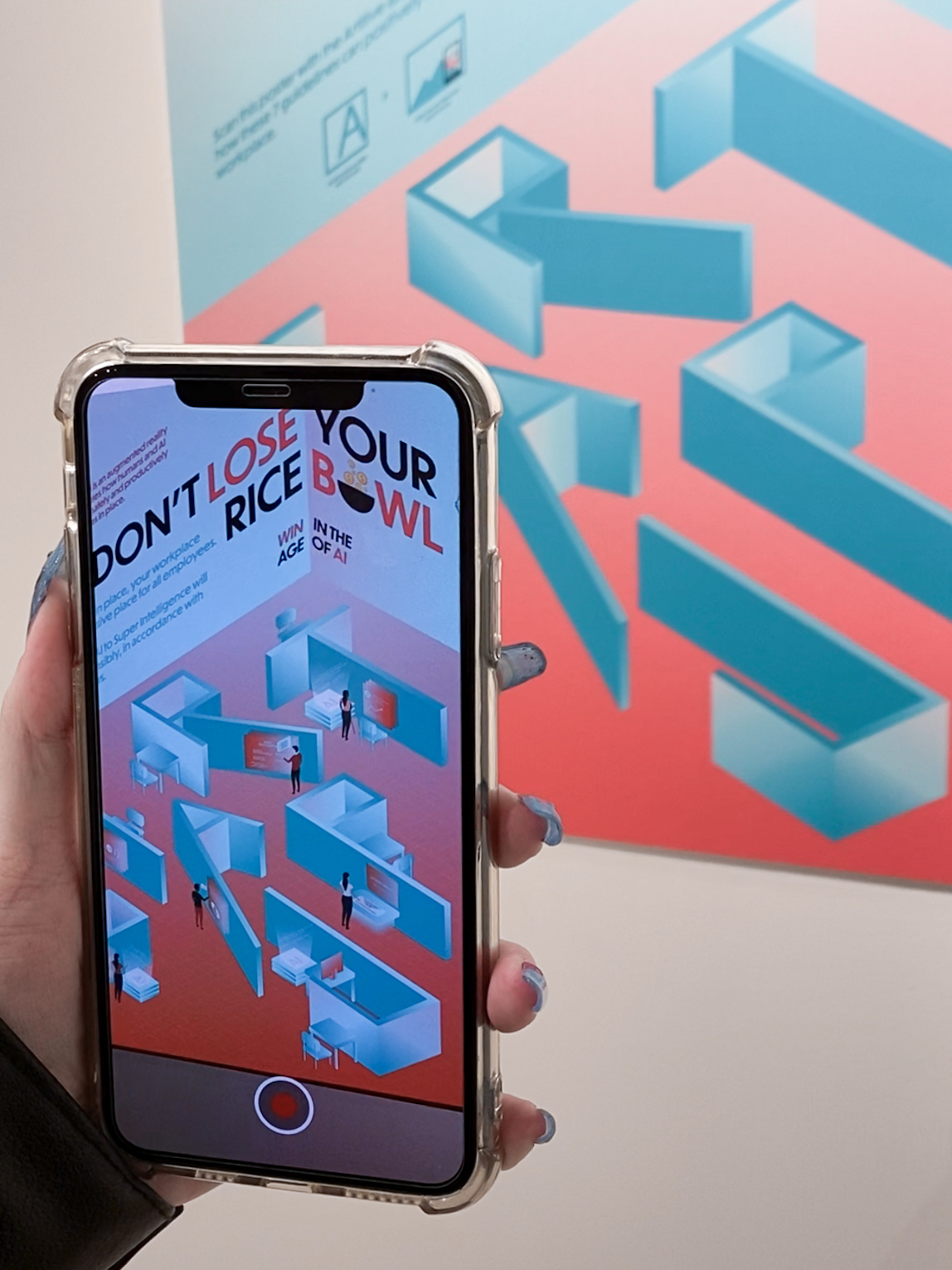 DON'T LOSE YOUR RICE BOWL